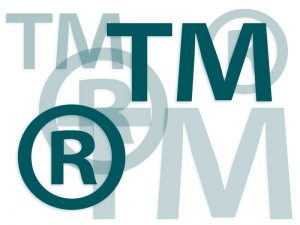 A trademark is a sign which is used by its owner to distinguish the goods/services produced from the similar goods/services produced by another person. The trademark may be a single word or a word combination, may include letters, numerals, graphical elements, may be three-dimensional or represented as a sound or a fragrance.
In order to be protected the trademark must conform to certain conditions that are prescribed in the corresponding laws and regulations of a country where the trademark protection is applied for. Among such conditions are the following:
trademark must be distinctive; 

trademark cannot mislead or deceive consumers;

trademark cannot contradict public order or morality.
The scope of the legal protection is defined by the reproduction of the trademark and by the list of goods/services concerning which the trademark is granted protection. Therefore, the trademark applied cannot be identical or confusingly similar to the trademark in respect of which another owner has already obtained protection for similar list of goods/services. In most of the countries a procedure of conducting a trademark search is available before filing a trademark application in order to reveal earlier filed/registered identical or confusingly similar trademarks that can be an obstacle for such a trademark registration.
A registered trademark owner has an exclusive right to use and dispose the trademark as well as to prohibit others from using this trademark without the owner's consent.